After weeks of difficult negotiations, Chelsea have finally secured the midfield signing Antonio Conte wanted.
Tiemoue Bakayoko has completed a £40 million move from Monaco, paving the way for Nemanja Matic — who has been training alone since the Blues players returned to Cobham for preseason training on Monday — to be sold.
Bakayoko's price tag makes him the second-most-expensive signing in Chelsea's history, surpassed only by the £50m deal that brought Fernando Torres to Stamford Bridge from Liverpool in January 2011 (though Alex Sandro will eclipse both if his reported £61m move from Juventus comes to pass).
It is also the largest fee that Chelsea have ever paid for a midfielder, beating the £32m paid to acquire fellow France international N'Golo Kante from Leicester City last July. Given that Kante went on to sweep virtually every individual award while propelling the Blues to the Premier League title last season, it's safe to say expectations for Bakayoko at Stamford Bridge will be high.
Every transfer carries an element of risk, and Bakayoko's body of work at the elite level is smaller than most. He enjoyed a meteoric rise to prominence at Monaco last season after two years of being viewed as an unfulfilled talent, and he only earned his first international cap for France in March.
Yet history suggests that when Chelsea splash out on a central midfielder, they generally know what they are doing. Prior to Kante, the most expensive player ever signed by the Blues in the position was Cesc Fabregas, who joined for £30m from Barcelona in the summer of 2014. The deal looked to be good value the day it was announced and proved to be a bargain.
Fabregas brought a new level of imagination to the Chelsea midfield and registered 18 assists as Mourinho's men claimed the Premier League title in 2014-15. This season he managed 12 assists, helping the Blues become champions again and bolstering his reputation as one of English football's most impactful players despite starting just 13 matches in the league under Antonio Conte.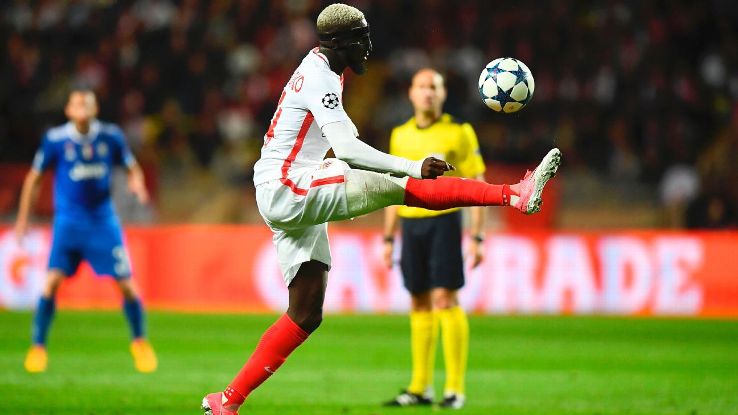 For much of the 2000s, the consistent excellence of Frank Lampard — widely considered to be overpriced when he arrived from West Ham for £11m in June 2001 — limited Chelsea's need for marquee midfield reinforcements, but Roman Abramovich made an exception for Michael Essien in the summer of 2005.
The dynamic Ghana international joined for just over £24m — making him, at the time, Chelsea's record signing — and was recognised as one of the finest all-around midfielders in the world in his first four years at Stamford Bridge, winning a Premier League title, two FA Cups and a League Cup before a succession of debilitating knee injuries took their toll, reducing him to a squad player.
Not all of Chelsea's more lucrative central midfield signings have been unqualified successes, but only Juan Sebastian Veron — who signed from Manchester United for £15m in 2003 and made just 15 largely underwhelming appearances for the Blues — can be classed as a genuine failure.
Ramires, signed from Benfica for £18m in the summer of 2010, has one of the more interesting Chelsea legacies. Despite frequently exasperating fans with his inconsistent first touch and impetuous tackling, he will always enjoy hero status at Stamford Bridge because of his sensational lob at Camp Nou against Barcelona on the Blues' miraculous run to Champions League glory in 2012.
In truth, the Brazilian was never reliable enough to be a key cog in the best Chelsea teams of the Abramovich era, and he fell out of favour when Mourinho returned the club to Premier League title-winning form in 2014-15. Yet he still left Stamford Bridge having won every major domestic and European trophy.
Matic returned to west London for £21m at the insistence of Mourinho in January 2014, and quickly emerged as the midfield destroyer Chelsea had been sorely lacking since the decline of Claude Makelele. Matic's partnership with Fabregas appeared perfectly balanced and propelled the Blues to the title in his first full season at Stamford Bridge.
His second was a disaster. Few players declined more drastically than Matic did in Mourinho's torrid final months, and only the presence of Kante this season has seen the Serb regain a measure of his old confidence — though he has never quite rediscovered the performance levels of his first 18 months.
This is why Chelsea are open to a £40m deal for Matic who, at 28, is unlikely to improve further (though it is possible that United's successful hijacking of Romelu Lukaku has eliminated Old Trafford as a potential destination). Similar value was extracted for Ramires when it became clear that his time at Stamford Bridge was at an end, with Jiangsu Suning persuaded to pay £25m for his services in January 2016.
Bakayoko's status as Chelsea's most-expensive-ever midfielder is more indicative of transfer market forces than anything else. In this hyper-inflated window, £40m for a 22-year-old does not look like bad value, and the Blues will regard him as a smart investment regardless of whether he fulfills every inch of his potential.
Liam is ESPN FC's Chelsea correspondent. Follow him on Twitter: @Liam_Twomey.