Real Madrid coach Santiago Solari said his team must accept fans whistling when they lose 3-0 at home to CSKA Moscow, adding that he took responsibility for sending out a weakened side for Wednesday's final Group G game as the top spot in the standings had already been secured.
No one at the Bernabeu expected CSKA to complete a home-and-away double over the three-time defending champions thanks to goals from Fedor Chalov, Georgi Schennikov and Arnor Sigurdsson.
There were whistles at both half-time and full-time from angry Bernabeu supporters, with out-of-form senior stars Marcelo and Isco among those to bear the brunt of the fans' frustration.
Asked specifically at the post-match news conference about an incident in which Isco appeared to gesture angrily at critics in the stands, Solari said he had not seen that moment — but nobody at the club could complain in the fans thought they should have played better tonight.
"Obviously it is frustrating to lose at home, we did not expect that," he said. "Nobody likes whistles, not a player, or the team. But today we were not good, so we must accept the whistles, of course. It is normal for the fans to express themselves, if they do not like the result, what they saw. But we did not like it either. About Marcelo and others coming back from injury, we will work with all the players so they reach their best form."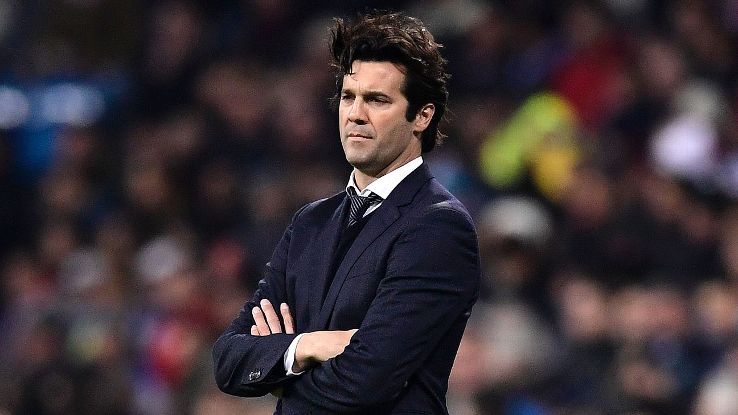 Marcelo said he tried to give the captain's armband to Isco when he was substituted off, but to no avail.
"He told me I had to give it to [Dani] Carvajal. I don't know why," Marcelo said.
The Brazilian also said he did not see Isco gesture to the crowd but called it a "difficult situation" for his teammate. 
"It is clear that we must change something. The fans have the right to whistle when they are not happy with someone, they have whistled me too. [Isco] is hurting, as I am. We are a team and will work hard so this does not happen again."
Solari pointed to his team having started the game well, a spell in which Brazilian starlet Vinicius Junior impressed and Marco Asensio hit the crossbar, but admitted they had not reacted well to going behind.
"We began the game well, were very good for the first 30-35 minutes, but were not decisive, lacked precision in the final third, and did not score," he said. "We were not decisive enough either in our own area and in Europe at this level you get punished. And our second half was bad, we did not react well. You can lose a game and do different things, but we did not do that today. I did not like the second half."
Solari took responsibility for a lineup I that included seven players aged 23 or under, and others including Marcelo, Isco and Asensio who had not played much La Liga football lately.
"I took risks with the lineup, that is my responsibility, of course," he said. "I thought it was necessary to give playing time to the younger players, and to those coming back from injury. Other players had to rest. But we expected a different result. We wanted to win tonight, we thought we would, but it was not to be."
Soon after entering as a half-time, substitute Gareth Bale took a knock to his right ankle, but stayed on the pitch until the end as Solari said he had to use his substitutions for other reasons.
"We had to protect Marcelo," he said. "Gareth's [knock] was something he could play through, so he stayed on."