Pep Guardiola revealed he instructed his Manchester City players to refrain from sharing their frustrations about VAR decisions on social media after their 3-1 defeat to Liverpool.
The defending champions, now fourth in the standings, are nine points behind Jurgen Klopp's league leaders after Sunday's loss at Anfield, which had several contentious moments.
City were furious not to have had a penalty for a handball seconds before Liverpool broke forward and took the lead through a thunderous strike from Fabinho on six minutes.
Bernardo Silva had handled the ball first, with it deflecting onto Trent Alexander-Arnold's arm, which was adjudged to not have been in an unnatural position given the short reaction time.
The visitors were also aggrieved that what they felt was another handball by the right-back went unpunished, while Raheem Sterling didn't get a penalty after going down in the box under minimal contact.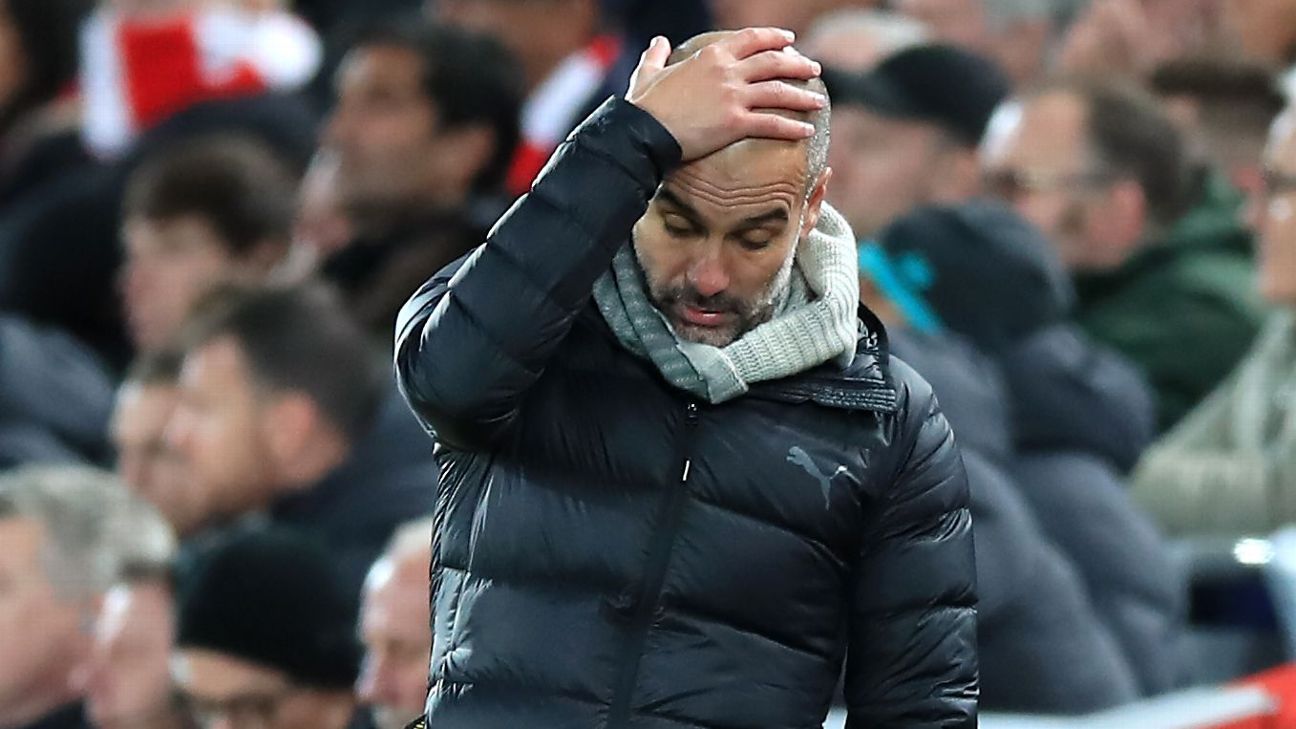 Guardiola refused to comment on any of the incidents, repeating: "Please ask the referees and the bosses, please don't ask to me. Ask to Mike Riley, and the guys in the VAR."
However, he did say he told his players: "Heads up, guys. Do not to use the social media to say your thoughts on some departments. Talk about how good the football was."
Guardiola also insisted his exaggerated handshake post-match with the officiating team, lead by referee Michael Oliver, was not sarcastic.
"No, I was not sarcastic," he said. "It was 'thank you very much.' All the time when I speak to referees and my colleagues I say 'thank you and good luck.'"