France midfielder Paul Pogba said he had some "small issues" with Manchester United manager Jose Mourinho during this past season but thinks things have improved since his return to England.
Pogba, speaking at a news conference at France's World Cup training base in Moscow, said his second year with United was not ideal.
"It was a better season that the previous one," Pogba said. "It was an experience. There were some small issues with [Mourinho], but they were nothing in the end.
"Being a substitute, that sort of thing, it helps you to grow. I have to accept it."
Pogba also defended international teammate Antoine Griezmann, who is struggling for form through two World Cup games despite scoring a penalty in the 2-1 victory over Australia.
"Antoine is doing very, very well — he is happy," Pogba said. "Just because he did not score in the second match [against Peru], it does not mean that it is not the same Grizou.
"Leave my Grizou alone! You have forgotten about Euro 2016. Think about all of the defensive work he did against Peru. He helped us to keep them out."
---
World Cup 2018 must-reads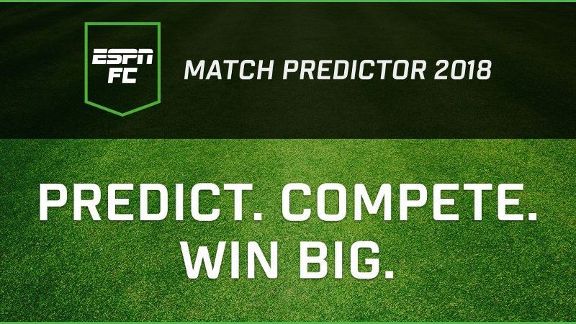 – Make your daily picks with ESPN FC Match Predictor 2018!
– World Cup fixtures, results and coverage
– Messi helpless as Argentina's World Cup dream fade
– Mbappe announces himself on the World Cup stage
– VAR at the World Cup: A timeline of the tournament
---
Asked about France's leadership — something Pogba said he wanted to embrace during the World Cup — he lamented the absence of former captain Patrice Evra, who has been an analyst for ITV during the event.
"There are bosses on and off the pitch," Pogba said. "We had a boss, a legendary one, in Patrice — we miss a boss like him. However, everybody has their own personality. Hugo [Lloris] is a boss on and off the pitch. Steve [Mandanda] is a boss on and off the pitch. The same goes for Blaise [Matuidi].
"It is not for me to day if I am a boss or not. I am ready to give everything for France. I do not think that I can claim to be the boss — this comes naturally. If I need to rouse everybody, then I will do that."
Pogba, who appeared to score France's second goal against Australia before it was changed to an own goal, said has been enjoying himself in Russia.
"We are competing in a World Cup," Pogba said. "I am having fun. It might be my last [one]. We have to forget the critics and do our talking on the pitch. The answers are there and there only.
"I give everything for this shirt, for this team and for my country. I really want to win this World Cup."
And the midfielder, who also represented France in Brazil in 2014, clarified this could be his last appearance because the future remains uncertain.
"I am just being a realist," he said. "We do not know what might happen tomorrow. I might be dropped or get injured, there might be better players, or I might not be here anymore. … I have realised my dreams. This is my second World Cup and some players do not even get to compete in one.
"I hope to compete in more."
Meanwhile, according to TF1's Telefoot, Paris Saint-Germain forward Kylian Mbappe will not speak with reporters again during the World Cup because of what he perceives to be harsh treatment by the media.
Defender Raphael Varane said earlier this week that he believes the media are too negative, and France coach Didier Deschamps, speaking with Telefoot, did not disagree with Mbappe's reasons for boycotting the media.
"With me, Kylian laughs," Deschamps said. "He knows when I am happy and when I am not. Players are not robots, they are human beings — there are ups and downs.
"The best answer Kylian can give is on the pitch."
Jonathan Johnson covers PSG and the French national team for ESPN FC. Twitter: @Jon_LeGossip.