Welcome to ESPN's Insider Notebook, featuring contributions from our reporters across the top leagues around the world. 
In this edition, Manchester United are looking to rival Liverpool for their top transfer target. PLUS: The eye-watering cost of landing Philippe Coutinho.
Jump to: Coutinho cost puts off clubs | De Gea United's No.1 | Bellerin staying put | Aouchiche on Arsenal radar | La Liga in nursing homes | U.S. Investors and Toulouse | Explaining AVB's U-turn
United keen on Liverpool target Werner
Manchester United are still monitoring Timo Werner's situation at RB Leipzig despite mounting evidence the striker will end up at Liverpool, sources have told ESPN.
Manager Ole Gunnar Solskjaer remains keen to revamp his forward line in the next transfer window despite widespread concerns about how the market might be affected by the coronavirus pandemic.
Werner, who has scored 30 goals in 38 games for Leipzig this season, is on the list of players being watched closely by United's recruitment department even though there is a belief within the club that he is more likely to end up at Liverpool if he decides to move ahead of next season.
At 24, Werner fits the profile drawn up by United for prospective new signings and there is an expectation he could move for a reasonable price.
The COVID-19 outbreak has hit United financially, with the immediate cost likely to be around £23 million in broadcasting rebates, and executive vice chairman Ed Woodward has said the club face an unprecedented challenge. But Solskjaer has been assured there will be money to spend in the next transfer window.
As well as Werner, Borussia Dortmund's Jadon Sancho, Aston Villa's Jack Grealish and Lyon's Moussa Dembele are on the shortlist of targets. United have been offered the chance to speak to Philippe Coutinho, who is set to leave Bayern Munich after his loan spell ends (more on that soon…), but Solskjaer is set to pass on the chance to sign the playmaker, who is surplus to requirements at Barcelona. — Rob Dawson
Eye-watering Coutinho cost leads to lack of suitors
The list of clubs linked with Coutinho continues to increase almost by the day but that is more a reflection of the challenges in completing a deal with Barcelona rather than growing interest.
Sources told ESPN earlier this week that Barca need to raise funds to balance the books but they are looking to recoup more than half the £142m they agreed with Liverpool to sign Coutinho in 2018. Sources have also told ESPN Barcelona want any loan agreement to include a fee of around £10m, plus the buying club would be required to cover all of his £250,000-a-week wages.
Along with Manchester United, Arsenal have been offered the 27-year-old with Bayern Munich unwilling to make his loan move permanent. But his salary demands pose a significant problem to Arsenal and rivals Tottenham — another club to be offered the out-of-favour Brazil international.
Chelsea are in a better position to agree but no club is ready to accept Barca's terms, leading the player's representatives to sound out clubs throughout Europe over their level of interest.
Although a loan move makes sense to Arsenal given their financial constraints, any serious pursuit of Coutinho would raise an intriguing question whether he will be asked to take the same 12.5%, 12-month pay cut which the majority of the first-team squad agreed to in April.  — James Olley
De Gea remains United's No.1
David De Gea will be Manchester United's first choice goalkeeper when the campaign restarts and he looks set to keep the job next season too, sources have told ESPN.
Solskjaer, and goalkeeping coach Richard Hartis have been impressed with Dean Henderson during his loan spell at Sheffield United but the pair look set to keep faith with De Gea, who signed a new long-term contract  in September, for at least one more year.
Henderson's future is still up in the air and the club are planning talks about whether the 23-year-old should spend next season at Old Trafford or have one more temporary move.
He would have played for England in the March internationals had they gone ahead and the former Carlisle youngster is viewed at United as a future No.1. — Rob Dawson
Bellerin staying put at Arsenal
Clubs sensing an opportunity to prise Hector Bellerin from Arsenal after the defender was at the heart of the club's pay row are likely to be disappointed this summer.
Barely a transfer window passes without Bellerin being linked with a move to a top European side, despite signing a six-and-a-half-year contract in November 2016.
There are three years left on that agreement, putting Arsenal in a strong position to resist any interest, but it was often feared Bellerin could push to leave should he become disillusioned with the club's progress.
As the club's Professional Footballers' Association representative, Bellerin spoke on behalf of the players in the club's pay cut negotiations — a conversation which became strained as some felt pressured into accepting a reduction.
The burden weighed heaviest on Bellerin as he felt caught between doing what's best for the players and recognising the wider financial realities of the club but sources have told ESPN he is fully invested in coach Mikel Arteta's vision for the future.
Arsenal will have to improve on the pitch if that is to remain the case but it seems likely for the time being that Inter Milan, Juventus and the rest will have to wait to lure Bellerin away. — James Olley
… as Arteta hunts Aouchiche
Teenage sensation Adil Aouchiche could leave Paris Saint-Germain this summer and Arsenal boss Arteta is keen on him, sources have told ESPN.
The 17-year-old attacking midfielder, who scored nine goals in five matches at the Under-17 European Championship as France finished third last year, has so far refused PSG's attempts to get him to sign his first professional contract for his hometown club.
Despite making three appearances this season with the first team, scoring one goal, Aouchiche and his family believe the right call for his development is to leave the Parc des Princes. 
Saint-Etienne have held extensive talks but, as is the case with Lille and Bordeaux, they have been put off by the financial demands made by Aouchiche's family. At the moment, his entourage are asking for a €4m signing on fee and wages of €25,000-a-week.
Arsenal are the latest club to show an interest and Aouchiche fits their recruitment strategy in terms of signing talented young players who don't cost much, like Gabriel Martinelli and Matteo Guendouzi, who cost a combined £13m.
PSG are hopeful they can retain their starlet but with Arsenal and other big European clubs keen, it looks less likely that Aouchiche will be in Paris next season. — Julien Laurens
La Liga in nursing homes
La Liga will ignore calls to make matches free-to-air when the league returns next month but they are working on making every match available for people in nursing homes and other care residences.
Spain has suffered one of Europe's worst outbreaks of the coronavirus, with nearly 300,000 positive cases and over 26,000 deaths recorded so far. Care homes in the country have been hit particularly hard during the pandemic.
Jaume Roures, the president of Mediapro, who own the league's television rights, says plans are being drawn up to enable the older generation to have access to all 110 of the games that still need to be played.
"One game [per match week] will be offered on free-to-air television, as has been the case previously, but no more," Roures told Spanish radio this week. "However, we are working with La Liga so that residents in nursing homes [and similar] will be able to watch every game."
There are plans for the competition to restart on June 11 with the Seville derby between Real Betis and Sevilla. The first round of fixtures back will also see Barcelona travel to Mallorca and Real Madrid host Eibar. La Liga president Javier Tebas has said he wants there to be at least one game played every day. — Sam Marsden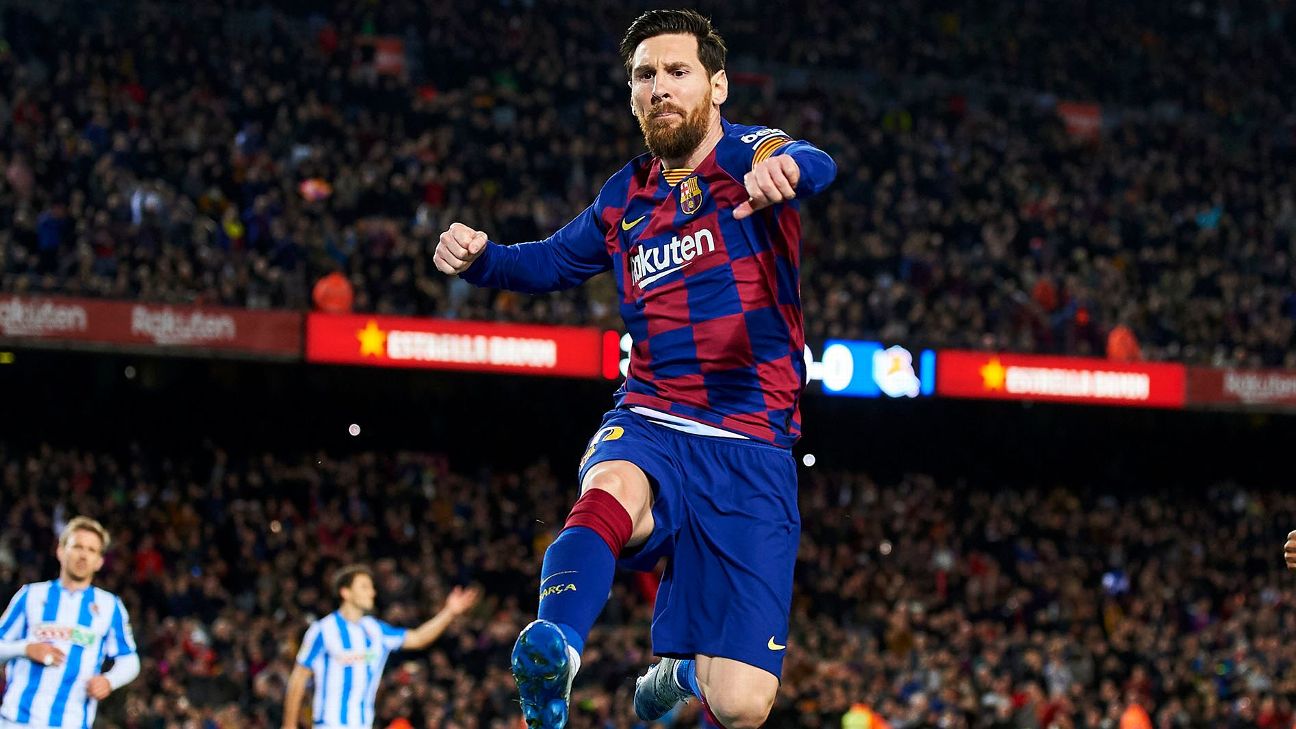 U.S. investors in Toulouse bid
After Marseille and Bordeaux in Ligue 1 and Le Havre in Ligue 2, Toulouse are the latest French club to be targeted by American investors.
Toulouse have been on the market for less than a year and sources have told ESPN that RedBird Capital Partners, an investment fund based in Los Angeles, are finalising a takeover. They will buy 85% of the club with owner and president Olivier Sadran retaining 15%, though Damien Comolli, the former Arsenal scout and Tottenham and Liverpool sporting director, will replace him as president.
RedBird are heavily involved in U.S. sports but want to get a foot in European football. With Toulouse, they have found a good opportunity.
Despite relegation from Ligue 1 after the season was cancelled amid the coronavirus pandemic, Les Violets have a promising academy, high value young players and will have a decent budget as they look to go straight back up to Ligue 1 next season. — Julien Laurens
Player power convinced Villas-Boas to stay
After a surprising change of mind, Andre Villas-Boas is staying at Marseille having forged such a strong bond with his players, he felt he couldn't turn his back on them.
When they learned he was about to leave Marseille after the club's president Jacques-Henri Eyraud fired Andoni Zubizaretta, the sporting director and AVB's close ally, they did everything they could to keep the Portuguese manager. Like their coach, the players don't like Eyraud and sources have told ESPN they plan to ban him from entering the dressing room next season.
The Marseille players had to convince Villas-Boas to stay, however, with the club likely to offload several key players this summer to balance the books. They have no money to spend in the transfer window at present and no sporting director, either.
But despite this, Villas-Boas could not say no. He will honour the final year of his contract, though he won't sign an extension offered by the club.
It's a big relief for the players, who are looking forward to Champions League football with AVB next season. — Julien Laurens