Welcome to ESPN's Insider Notebook, featuring contributions from our reporters across the top leagues around the world. 
In this edition, Manchester United are linked with a slippery customer in midfield. PLUS: The Champions League final could be on the move.
Jump to: Aouar wanted by Man City, Chelsea | Arsenal's Zoom party | CL final on the move | Smalling needs a pay cut | English football's £1bn question | Madrid's cheeky ticket request | Fans cash-in on Bundesliga return | Transfer window dilemma
'The Octopus' on Man United radar
Benfica defensive midfielder Florentino Luis has been attracting attention from top European clubs including Manchester United and AC Milan, sources have told ESPN.
– Stream ESPN FC Daily on ESPN+ (U.S. only)
His agent, Bruno Carvalho Santos, met with United officials in January and he has been fielding enquiries for the past few months.
Florentino, who turns 21 in August, established himself as a starter at Benfica in the latter half of 2018-19, when he enjoyed a breakout season. This season, injuries in the first part of the campaign, a change in formation and the arrival of Julian Weigl form Borussia Dortmund in January limited his playing time, though that could change with the Portuguese league returning this week.
Nicknamed "O Polvo" — the Octopus — for the way he covers ground and wins loose balls in midfield, Florentino was a key part of the Portugal team that won the European Under-17 Championship in 2016 and European U19 Championship in 2018.
Bayer Leverkusen, Real Betis and Leeds United have also been credited with an interest and his agent told ESPN: "Florentino is one of the highest rated young defensive midfielders in Europe, so there is a lot of interest in him at the moment.
"There has been a lot of talk about Milan, but I can tell you that there is a lot of competition for his services, with clubs in England, Germany and Spain also following him closely."
Florentino has a contract to 2024, but Benfica could be willing to let him go on loan with an option to make the move permanent. — Gab Marcotti
Man City, Chelsea want Aouar 
Houssem Aouar is attracting plenty of interest from clubs across Europe, with Manchester City and Chelsea keen on him, sources have told ESPN.
Having joined Lyon at the age of 11, Aouar was expected to leave Lyon last summer but decided to spend one final season at his hometown club, though he couldn't have imagined how it would have turned out.
The coronavirus crisis led to the cancellation of Ligue 1 in France and with Euro 2020 postponed until next year, Aouar has missed the chance to build on what was a promising campaign.
It has also been a setback for Lyon, too, who need to sell their top stars this summer in order to bring in more funds to improve the squad. They want around £45 million for the midfielder, who scored nine and set up a further seven goals in all competitions before football was suspended amid the pandemic. A starring role for Les Bleus this summer at Euro 2020 would have undoubtedly added to the 21-year-old's price tag.
– The best players under 21: Where does Aouar feature?  
Lyon are looking to cash in on Aouar, with Manchester City very keen on him. They see him as a replacement for David Silva, who will leave City when his contract expires this summer. Chelsea are also interested while Juventus could also target him. The clubs are especially impressed with his versatility, as Aouar can play in various positions across midfield.
As well as Aouar, Lyon are also looking to cash in on Moussa Dembele, who was one of Chelsea's top targets until they made a breakthrough in their pursuit of Timo Werner. — Julien Laurens
Arsenal's Zoom party
On Thursday night, Arsenal made a bit of history by organising the biggest online gathering of fans in football.
Hosted by British comedian and huge Arsenal fan Matt Lucas, and broadcast on the club's channels, the evening raised money for their foundation which funds a variety of projects.
Among the guests via Zoom were Mikel Arteta, Pierre-Emerick Aubameyang, Hector Bellerin, Leah Williamson, Olympic champion Sir Mo Farah, Game of Thrones actor Alfie Allen, rappers Tinie Tempah and Lethal Bizzle and front line heroes supporting the fight against COVID-19. Former players Ian Wright, Alex Scott, Lee Dixon and David Seaman also joined the party.
The theme of the evening was "do you remember the first time?" as players, legends and supporters reminisced about their first memories of Arsenal, their first game and players who left a lasting impression.
It was funny and poignant, all with the aim of getting the Arsenal family together in a challenging time. — Julien Laurens
Germany a back up plan as Champions League final host 
Sources have told ESPN that Germany is likely to step in as an alternative Champions League final host country amid doubts over Turkey's ability to take on European football's showpiece event.
The Ataturk Stadium in Istanbul could be stood down as this season's host during the next UEFA Executive Committee conference call on June 17.
It had been due to host the final for the first time since 2005, but sources have told ESPN the coronavirus crisis has led to a number of issues being raised by the Turkish city, which means the game is expected to be moved elsewhere, with other locations under consideration. 
International travel to Turkey is extremely limited due to the coronavirus and sources have said the Istanbul authorities are intent on focusing on more pressing concerns than staging a high-profile match between two foreign teams behind closed doors at the Ataturk. The loss of a multi-million pound windfall from an influx of football supporters has also been raised as a factor in Istanbul's enthusiasm for hosting the final decreasing.
With the Bundesliga up and running again following the shutdown, Germany has emerged as a viable alternative. Bayern Munich's ongoing involvement in the competition may rule out the Allianz Arena as a potential venue, as those still in the Champions League would likely oppose hand picking a ground from one of the quarterfinalists at the last eight stage.
Eintracht Frankfurt's Commerzbank Arena, Hertha Berlin's Olympiastadion and Schalke's Veltins Arena are all possible alternatives.
The Europa League final is still expected to go ahead in Gdansk, as planned, in late August. — Mark Ogden
Smalling needs pay cut to join Roma
The financial implications of the coronavirus pandemic are causing problems for Chris Smalling's proposed move to Roma, sources have told ESPN.
Manchester United are willing to extend Smalling's loan with the Serie A side until the end of the season but the defender is keen to make the move permanent after impressing in Italy.
Smalling still has two years left on his contract at Old Trafford and would have to take a pay cut to help Roma finance a deal.
The COVID-19 outbreak has hit clubs across Europe while Roma, fifth in Serie A, are in danger of missing out on Champions League football, which is likely to further reduce their options in the transfer market. — Rob Dawson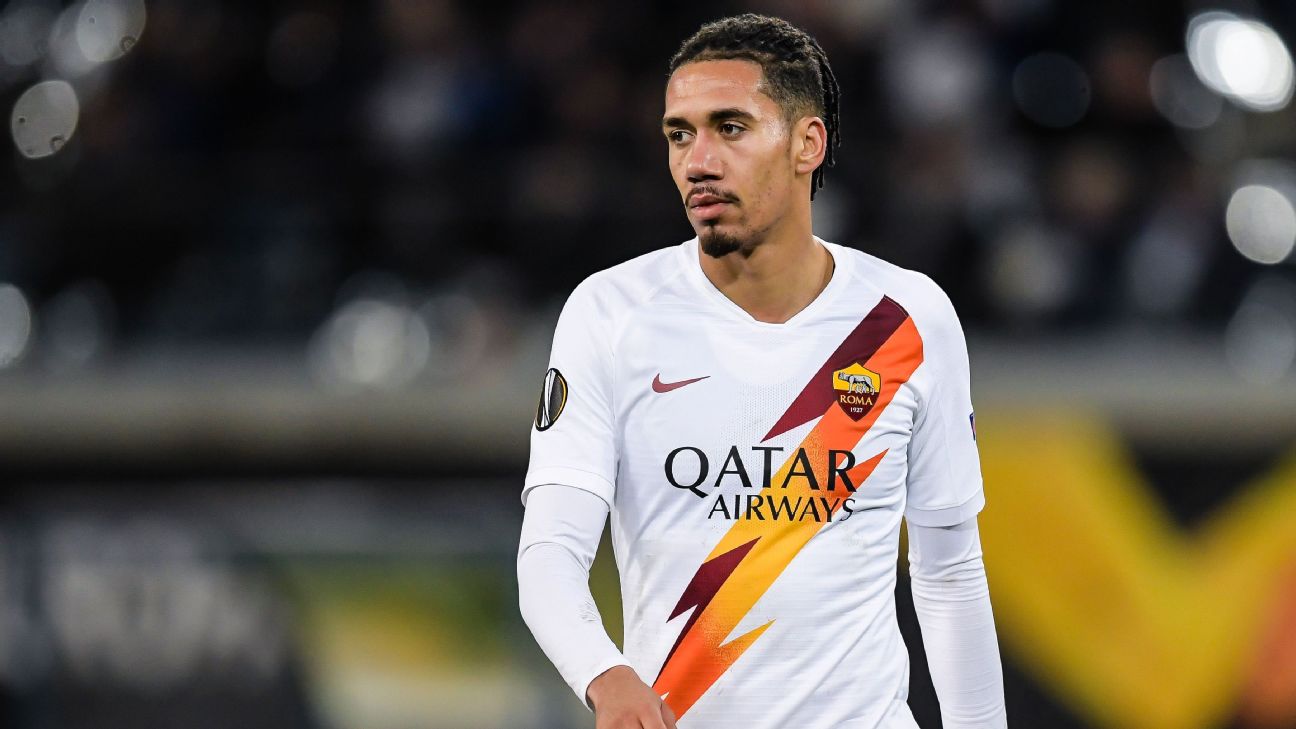 English football's £1bn question
A £1 billion fund put together by private financiers to help rescue English football  is breaking up as the EFL waits instead for a government handout.
Sources told ESPN in April that a wealthy group, including at least one major United States bank, had formed an alliance to offer a facility to aid short and medium term cashflow issues for clubs hit hardest by the coronavirus pandemic.
Huddersfield Town owner Phil Hodgkinson has perhaps gone the furthest yet in outlining the gravity of the situation many face below the Premier League, claiming "50 or 60" clubs could go bust if no fans are allowed into stadiums for the 2020-21 season.
Eighteen Members of Parliament and two former Football Association chairmen last week wrote to the government, the FA and the Premier League to "save professional football in this country as we know it."
The EFL has recognised the severe difficulties ahead for many but has so far resisted any help from the private sector in the belief the government's £330bn business support scheme will eventually extend to football.
Those state-backed loans are interest-free for 12 months while the £1bn package was offering funds with an annual interest rate in the region of 8% — lower than the market average of around 12-14%.
There are understandable concerns clubs may struggle to pay that money back in the longer term but that is irrelevant if they cannot resist the more immediate cashflow pressures to survive COVID-19 over the coming months.
At the moment, a game of brinkmanship is taking place. Some clubs are taking it into their own hands by exploring individual deals with lenders but either the government needs to act or the EFL has to accept help from wherever it is available, otherwise English football will change forever. — James Olley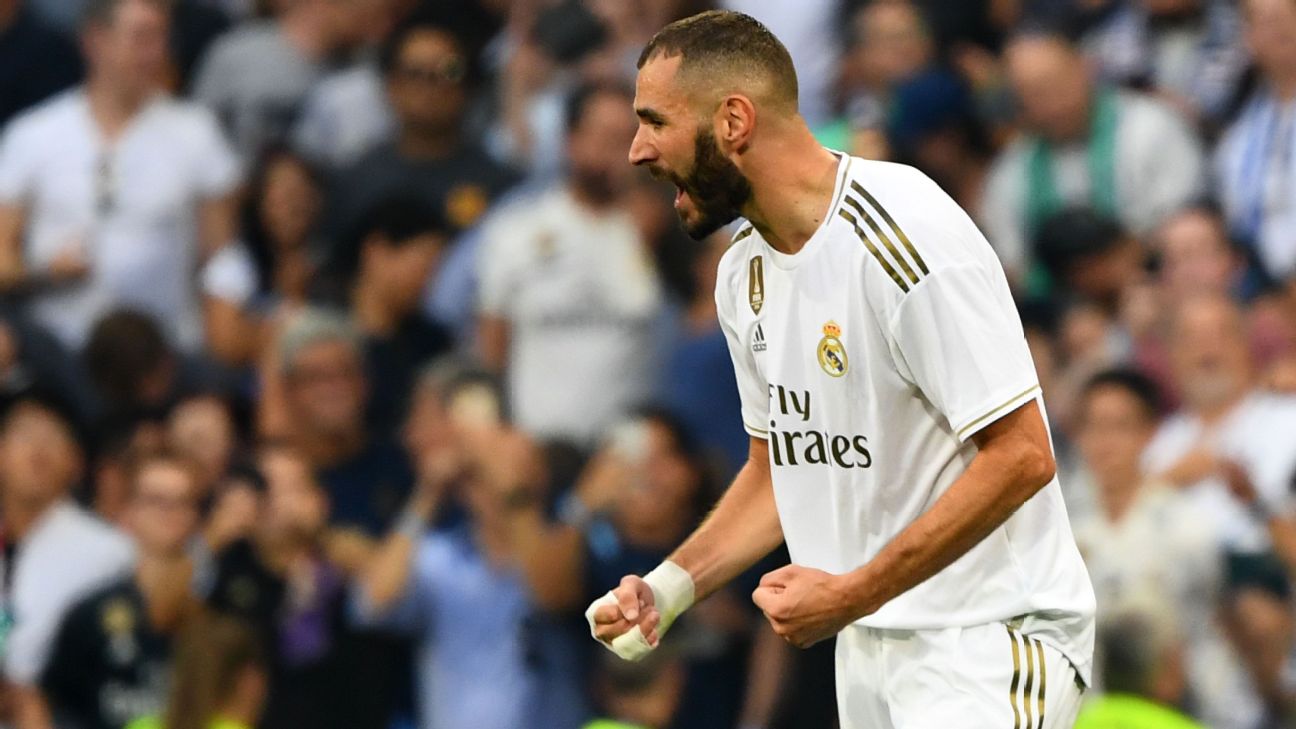 Madrid talk up riches … before asking fans to dip into their pockets
Real Madrid may have been named Europe's most valuable club last week (in a KPMG report promoted on their own website) but that hasn't stopped them asking season ticket holders to consider turning down a refund for games played behind closed doors.
The club contacted members on Tuesday offering three compensation options for their six remaining home games: a 25% refund now, a 25% discount next year, or, "as many socios have already," giving up the amount "to help the club ease the financial effects of the pandemic, joining the collective effort of the players, coaches, directors and staff who gave up part of their salaries."
La Liga clubs have taken varying approaches to compensating fans, with some, such as Getafe and Leganes, offering next year's season tickets for free, while others, most notably Barcelona, are yet to announce their plans.
Another source of concern at the Bernabeu has been speculation that some fans could be allowed back into stadiums later this month — which Spain's government has said will only happen if conditions throughout the country allow it.
Clubs had previously been warned to expect behind-closed-doors games until 2021, and Real Madrid took that opportunity to increase the pace of redevelopment work at the stadium, which resembles a building site at present.
For now, Zinedine Zidane's team will play home games at the 6,000 capacity Estadio Alfredo di Stefano, which could only accommodate a tiny proportion of club members. — Alex Kirkland
Fans (and bookmakers) cash-in on Bundesliga return
When the Bundesliga returned amid the coronavirus crisis before other major European leagues on May 16, the betting industry was awash with gamblers looking for a quick win.
Sportradar, a sports analytics company which services bookmakers and counts the NBA, NFL and MLB among its partners, has told ESPN there was a huge spike in interest with top level football back in action.
The returning weekend saw a 112% increase in turnover compared to the opening day of the season, and a 103% increase on the last round of matches before shutdown took effect.
"The return of the Bundesliga was a big moment for sport and for the sports betting industry," a Sportradar spokesperson told ESPN.
"Given the lack of competitive football taking place, the Bundesliga coming back is proving popular with our clients and punters alike. We have seen a significant increase in turnover on Bundesliga betting compared to pre-crisis levels."
But remember: please gamble responsibly. — Tom Hamilton
Transfer window could expand
The fixture chaos caused by the COVID-19 crisis looks certain to affect timings in the European transfer window, which could lead to a significantly expanded period to trade players.
As dates for restarting European leagues are announced, the attention turns to the summer window and under normal circumstances this would open at various points in June and July and close around Sept. 1 in most European countries.
With the remainder of seasons lasting well into July, the completion of the club competitions still to be determined, and the starting date of 2020-21 campaigns still up in the air, football's legislative bodies face a real dilemma.
One possibility which has been mooted at the highest legislative levels is to hold back the registration period in the leagues that are still to complete their seasons until Aug. 1 or Sept. 1 in most European countries, with one scenario allowing clubs to carry out player transactions until Dec. 1 or even the end of the year. Countries that ended their league seasons prematurely — such as Belgium, France and the Netherlands — may also be brought in line with an expanded transfer period.
Though the respective national Football Associations are generally at liberty to decide their own deadlines, there's a strong interest in synchronising the registration period across Europe in order to provide equal conditions for teams taking part in UEFA club competitions.
While the increased flexibility has been well-received in some countries, other leagues have expressed worries about the prospect of losing their best players in the middle of the season — hence losing the appeal of their product and potentially causing discontent with broadcasters and rights holders. — ESPN staff