Joe Hart insists he is determined to "come back stronger" after being left out of the England squad for the World Cup.
The 31-year-old played in all but the final game of the World Cup qualifiers but was omitted from Gareth Southgate's squad after a disappointing season on loan at West Ham United.
Hart has one year remaining at Manchester City but sources have told ESPN FC that he wants permanent move away after also spending the previous season on loan in Italy with Torino.
"Obviously I've been moping around but those days are over," he said in a video posted on Instagram. "I'm ready to support my team, I'm ready to come back stronger, I'm filled with motivation, I'm filled with desire to get back to the top. 
"Let's talk about the other night. Harry [Kane] you hero. It's horrible being a supporter and I don't want to get used to it but that elation I felt when he scored, you guys must have all felt it. That's awesome.
"I'm going to have my No. 5 John Stones shirt on for the rest of the tournament. He'll be balling and I'm gonna be cheering."
---
World Cup 2018 must-reads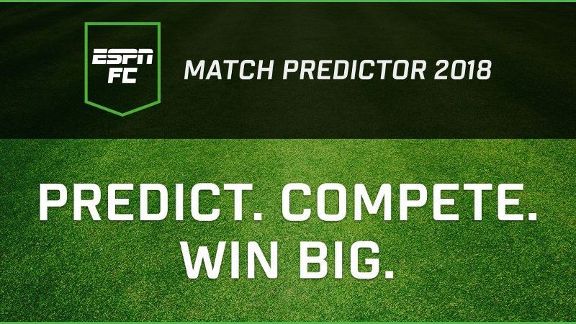 – Make your daily picks with ESPN FC Match Predictor 2018!
– World Cup fixtures, results and coverage
– World Cup LIVE: Follow all the action on and off the pitch today with ESPN
– Messi helpless as Argentina's World Cup dream fade
– Mbappe announces himself on the World Cup stage
---
Meanwhile, Stones has revealed how City teammate Vincent Kompany took time out to help him improve his game and ensure his place at the World Cup.
The England defender could face his City captain, if Kompany returns to fitness, in the final Group G game in Kaliningrad on Thursday.
Stones was left out of the squad for the 2014 World Cup and did not play a minute at Euro 2016, but says that Kompany's advice has helped him to cement a place in Gareth Southgate's England side.
"Vinnie is a class act. I remember Vinnie was injured in my first season, and this season obviously, but he got some clips that he wanted to help me out with," Stones told a news conference. "We speak after games and how things went. We got some clips, sat down together and he wanted to give his advice and opinion. For someone to do that and try to help me as a young player, it says a lot about the person.
"I look up to him as a captain and a friend because of the things he has done for me in the last two years. We could have just gone about our day normally, said hello and gone for dinner at the training ground. But he thought about the game and wanted to show me these clips. We did it one-on-one.
"We always talk about games and how we can improve and what he thinks in those situations because he's done it so many times. He's a born winner. I want to be a winner and try to learn that off him. The more I play with him and train him the more it should rub off."
Stones has been in and out of Pep Guardiola's side since his £47.5 million move from Everton two seasons ago. After a good start to the last campaign, he lost his place through injury and then struggled to regain a starting berth following the signing on Aymeric Laporte from Athletic Bilbao.
He started just two Premier Leagues after March, playing more times for England since then, and received criticism for not being strong enough when Roberto Firmino brushed him aside for a crucial goal in the 4-3 defeat to Liverpool in January.
"I never thought I got bullied or pushed off the ball. But if you put me against Andy Carroll I'm never going to beat him in a fight so I have to use my brain," he said. "I've had to analyse my game from a very self-critical point of view, be harsh on myself when things don't go well and make sure I improve.
"I remember playing against [Diego] Costa and he wants to wind you up and kind of get into your head. You've got to beat them mentally, not at their own game. That's the thing I have learned over the years.
"Obviously all the gym work, getting older and all the genetics, it takes time. All I can do is keep working hard in the gym, review my games and try to improve in as many respects as I can."
Jonathan is ESPN FC's Manchester City correspondent. Follow him on Twitter: @jonnysmiffy.