"You can expect the team to be strengthened, but we won't be spending £100 million just because Manchester City has spent £100 million." Not exactly the kind of fighting talk Liverpool fans were hoping to hear from their new CEO Peter Moore this week.
City, lest we forget, finished above the Reds this season and have wasted no time agreeing or nearly completing deals for three new signings that will take their spending way beyond the £100m figure Moore referenced.
By contrast, Liverpool have so far only signed 19-year-old Dominic Solanke from Chelsea for a modest £3m. That's fine though, at this early stage none of this really means anything, the window isn't officially even open yet, but it is fair for supporters to wonder exactly what Liverpool's strategy will be this summer when the comments from their new CEO seem to be completely at odds with what they appear to be trying to do.
Do the Reds actually mean business this time or are they going to keep deluding themselves that they're the "smartest guy in the room" and don't need to spend big to succeed? This week's comments by Moore suggest the latter, but serious interest in Virgil van Dijk, Naby Keita and Mohamed Salah among others would point to the former.
"We will not be spending money just to keep up with the neighbours," declared Moore. "We might spend £100m, who knows, but it will not be because one or more of our competitors has done so. We want to invest sensibly and securely, because that is how businesses grow."
Liverpool haven't been big spenders under their current owners and have actually made a profit in each of the past three transfer windows. Great for "growing the business" but not so great for winning silverware. There'll be no profit this time, but it's still going to be fascinating to see just how much they do spend and who they spend it on.
"Everyone wants to see massive money but my business background is buying talent at the right price," says Moore. "We have a kid called Philippe Coutinho who cost £8m, and he is as good as other guys around the league who cost four or five times as much. What I am about, and what I believe this club is about, is making good business decisions."
The pursuit of £50m-rated Van Dijk, then, seems completely at odds with the above. Shattering the club transfer record on a central defender doesn't really tie in with the "buying talent at the right price" and "making good business decisions" ethos. That's the kind of bold move you see Chelsea or the Manchester clubs making, not Liverpool.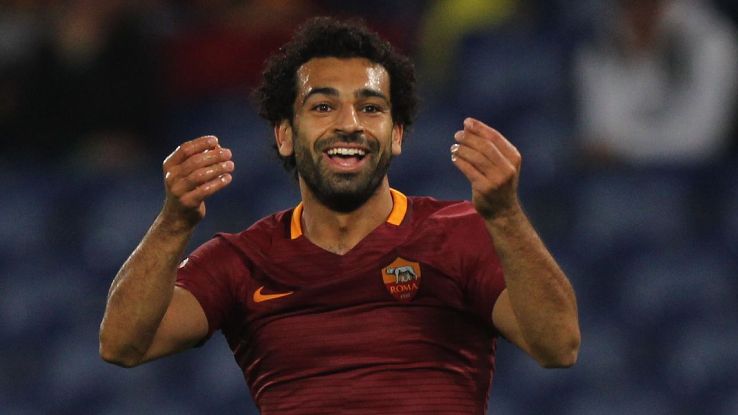 Of course Van Dijk would be a good addition, but you don't need to spend that much to get a good centre-back. Liverpool know this as they recruited Joel Matip on a free transfer last summer.
If Liverpool had a strong squad in place and only needed one or two major additions, then pushing the boat out to get Van Dijk would make sense, but they don't and therefore it doesn't, not unless they genuinely are going to splurge like never before. Don't hold your breath on that though, not if this quote from Moore is anything to go by.
"I trust [sporting director] Michael Edwards implicitly to do a value proposition of a particular player and say, based on the data analytics we have on them and the comparables we have on other players, that this is what we go for. I'm yet to see the process of how it works, but I hear nothing but good things the way we do it and in particular about Michael — and his process of this."
If Moore has heard "nothing but good things" about this system it's probably because he's been listening to the people who operate it. Supporters might tell a different tale, such as the one about Deli All ending up at Tottenham because Liverpool's "value proposition" told them he wasn't worth £5m.
Or how about Salah, who the Reds reportedly offered £28m for this week? The bid was turned down by Roma, who are holding out for £40m, but Liverpool chasing Salah at that price makes a complete mockery of that system Moore has heard such "good things" about. It was those rigid guidelines on "value" that saw them fail to sign Salah in January 2014.
The player recently confirmed that Liverpool had spent months chasing him and that he was keen on the move. Liverpool wouldn't pay the asking price of £11m, presumably because their "value proposition" process said no. Salah moved to Chelsea instead, who then sold him for a profit soon after. If Liverpool eventually do sign the Egypt international, it may cost them more than three times what it would have done then. So much for "value proposition".
Then again, paying £50m or more for Van Dijk could also be seen as a damning indictment of Edwards and his team, as former boss Brendan Rodgers claims he twice looked into signing the Dutchman before he eventually ended up at Southampton, but on both occasions he was told no by the scouting team, of which Edwards was the main man.
Indeed, it appears that the only time this "value proposition" system doesn't apply to players is when Southampton are involved as Liverpool seem willing to basically hand them a blank cheque every summer.
And suddenly the interest in Van Dijk makes perfect sense.
Dave Usher is one of ESPN FC's Liverpool bloggers. Follow him on Twitter: @theliverpoolway.