Hewlett Packard Enterprise CEO Meg Whitman, and her husband Dr. Griff Harsh, have officially joined the investor group for Sacramento Republic FC, providing a significant boost to the organization's bid to obtain an MLS expansion franchise.
The news comes at a critical time for Sacramento. California's capital has long been considered one of the favorites for MLS expansion. The team has averaged over 11,500 fans per game in the second-tier USL, and already has secured a site for a stadium at the downtown Railyards.
Those credentials saw Sacramento emerge from a group of 12 candidate cities to become one of four finalists — along with Cincinnati, Detroit, and Nashville — vying to obtain one of two slots MLS will award later this month. All four finalists are making presentations to MLS commissioner Don Garber and the league's expansion committee in New York on Wednesday.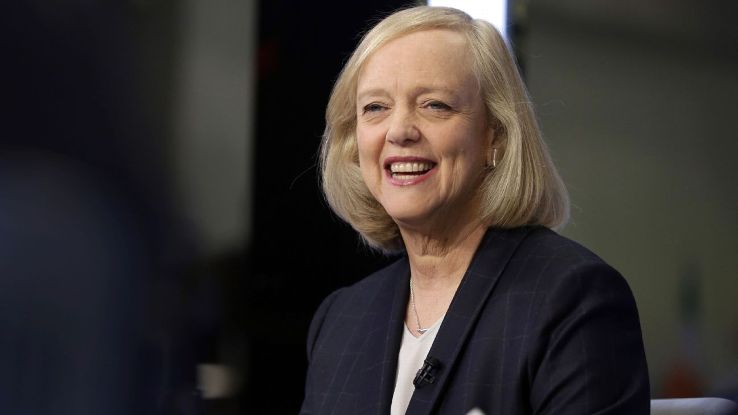 One vulnerability in Sacramento's bid was the financial heft of the investment group, despite the presence of lead investor Kevin Nagle, San Francisco 49ers CEO Jed York and Fulcrum Proper Group president and Sacramento Kings minority owner Mark Freidman. Now with Whitman and Harsh on board — according to Forbes, her net worth is $3 billion — there seems to be little standing in Sacramento's way.
"After careful consideration we are delighted to join in Sacramento's bid for Major League Soccer," said Whitman and Harsh in a joint statement. "We wish Kevin Nagle and the team great success today in their presentation to Commissioner Garber and the expansion committee. Sacramento has proven itself a great soccer destination worthy of entry into MLS."
Whitman, who announced last month that she will step down as Hewlett-Packard Enterprise CEO in February, had earlier been linked with the team. Back in January, Nagle announced that both Whitman and Harsh were joining the investor group. But in an MLS press release on Nov. 29 announcing the four finalists, Whitman's name was conspicuously absent from the list of Sacramento's investor group. A source close to Sacramento's bid later told ESPN FC that Whitman and Harsh had yet to put a full agreement in writing. That agreement has now been formalized.
Following Wednesday's presentation, the MLS Board of Governors is scheduled to meet on Dec. 14 to debate the merits of the four finalists. A decision on the two candidates that will be chosen will be made on or around Dec. 19.
Jeff Carlisle covers MLS and the U.S. national team for ESPN FC. Follow him on Twitter @JeffreyCarlisle.