France captain and goalkeeper Hugo Lloris said his team enjoyed Antoine Griezmann's production of "The Decision," which resulted in the Atletico Madrid forward opting to stay with the club.
Lloris emphasised on Friday the group's focus on the World Cup, getting off to a good start in Saturday's opener against Australia and the importance of an unburdened Griezmann.
"We are very focused on the World Cup — we are anxious to get underway," Lloris said at a news conference in Kazan, Russia. "We experienced [the programme] like you did and we had a laugh.
"The most important thing is that Antoine feels good and is now free of this because of the pressure he was under during the past few weeks."
---
World Cup 2018 must-reads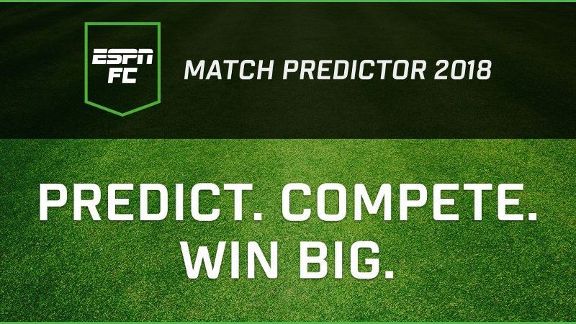 – Make your picks with ESPN FC Match Predictor 2018!
– Welcome to the Alternative 2018 World Cup Fans' Guide
– ESPN FC's experts make their picks
– Marvel's amazing World Cup spoilers
– Revealed: World Cup 2018 Ultimate XI
– Fixtures, results and full coverage
– Team-by-team previews of all 32 nations
---
France coach Didier Deschamps said he was relieved that Griezmann has made his decision and expressed his support for the 27-year-old.
"I want to emphasise Antoine's decision," Deschamps said. "He is very attached to Atletico and I find that very respectable.
"I retain two things from this — his loyalty and commitment to Atleti. He must be relieved that his decision is made. Now, we can concentrate on Australia.
"For us, Antoine is now a free spirit for the World Cup — that is a very good thing."
Deschamps' team is France's youngest at a World Cup since 1930, but the 49-year-old does not fear being undone by inexperience in Russia. He is confident that his group is ready and mature enough.
"The players are young, yet they play for the best clubs in the world," Deschamps said. "If they are in the 23-man squad, it is because they have the necessary ability."
Meanwhile, Lloris refused to be drawn into any debate when he was quizzed about criticism of his recent performances.
"It is part of the job," Lloris said. "Whether they are fair criticisms, harsh, well-founded or unfounded, the most important thing is to answer them on the pitch.
"Personally, it is vital to not get involved in this sort of controversy, to stay professional and keep a clear mind."
Jonathan Johnson covers PSG and the French national team for ESPN FC. Twitter: @Jon_LeGossip.