Bayern Munich striker Robert Lewandowski has refused to comment on the latest speculation linking him with Real Madrid.
Lewandowski, 29, has been a reported target for Madrid for some time, with one of his agents confirming in May 2016 that talks had taken place with the Spanish club. 
Bayern have remained adamant that Lewandowski is not for sale, but his recent criticism of the German champions' lack of ambition in the transfer market has revived speculation that he could be seeking a move to Spain.
"I don't have to comment every time on every bit of nonsense, whether it means something or not, and I don't have to say something about this bulls—," Lewandowski told Bayerischen Rundfunk after netting a brace in Saturday's 4-0 win over Mainz.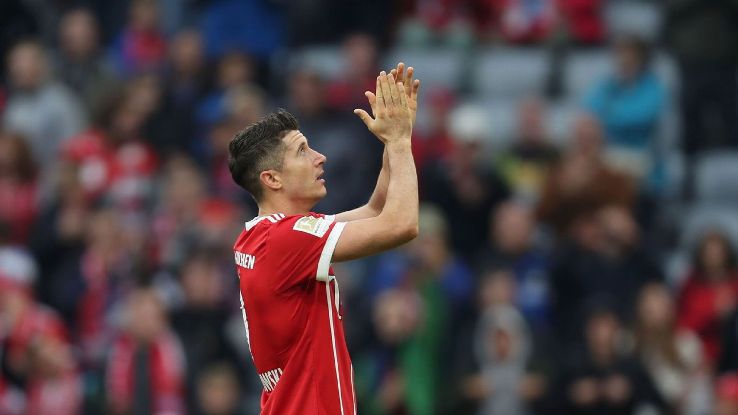 Lewandowski's comments to Spiegel Online had focused on Bayern's reluctance to match the big spending of Europe's other elite clubs but extended to criticising the heavy workload on Bayern's tour of China and Singapore this summer, saying he doubted that the trips had "a large marketing value."
Bayern CEO Karl-Heinz Rummenigge hit back at the striker's remarks in Bild, and said: "If Lewandowski is complaining about the Asian tour that we went on, then he should know that his supposed dream club Real Madrid spent 24 days travelling in the heat, twice as long as we did."
Lewandowski, who joined Bayern when his Borussia Dortmund deal expired in 2014, is under contract in Munich until 2021.
Mark Lovell covers Bayern Munich for ESPN FC. Follow him on Twitter: @LovellLowdown.