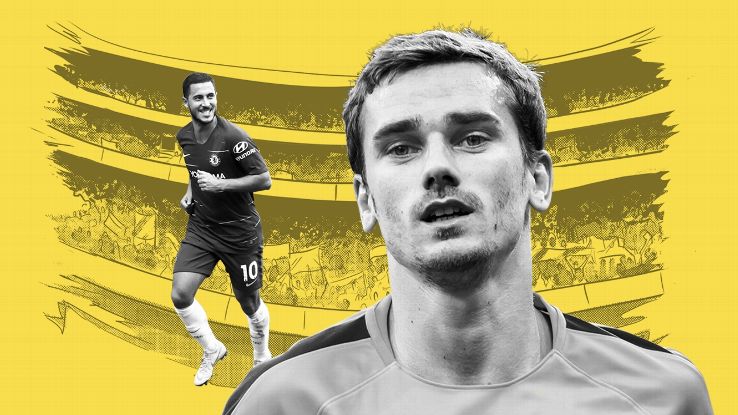 FC Andorra have confirmed they are in discussions with potential investors to sell their club, amid growing speculation that Barcelona defender Gerard Pique is in line to acquire the Spanish fifth division side.
Cadena Cope reports that Pique — president and founder of Kosmos Holding, a sports and media investment group — is prepared to buy the club, which is situated in the Principality of Andorra.
FC Andorra, which is reportedly on the market for €200,000, did not confirm or deny Pique's interest but a statement from the club confirmed "negotiations with a number of parties."
The statement reads: "FC Andorra has had negotiations with several investor groups in view of achieving its sporting aims and of improving the financial situation of the club. Up to now, none of the negotiations that we started have concluded.
"Any agreement that may be reached will need to be approved by the club's general assembly."
A representative of Pique would not provide comment when contacted by ESPN.
Diari d'Andorra claimed on Wednesday that negotiations between Pique and FC Andorra are very advanced and that a deal could be made official later this week. Moreover, it stated that the new owner's priority is to help the club gain promotion and play one day in the professional leagues.
On Thursday, the same outlet reported that former Barcelona players Gabri Garcia and Albert Jorquera would become head coaches of the team of Pqiue completes a takeover.
Andorra currently plays in the Catalan first division and enjoyed their biggest moment in the 1993-94 campaign when they lifted the Copa Catalunya Cup after beating Espanyol in the final having previously eliminated Barcelona.
Pique, who retired from Spain's national team after the World Cup in Russia, revealed last month his wish to one day own a football club. Kosmos recently struck a partnership with the International Tennis Federation for a 25-year, $3 billion partnership to transform the Davis Cup and generate substantial revenues for global tennis development.
Pique, 31, is ranked at No. 6 among the world's centre-backs in the 2018 edition of the ESPN FC 100.