The December rage simmers on among Manchester United fans. It's not as febrile as two years ago when United lost four games on the bounce and went eight without a win as Louis van Gaal went past the point of no return in the eyes of the majority, but it's not great either.
First came the knockout blow from the defeat to Manchester City. Then the bloody noses from Bristol City, Leicester City and Burnley. It has been a very bad week for United and, with City over the hill and on their way to Pep Guardiola winning his first trophies at the club (Jose Mourinho has two in the same time at United), the mood isn't going to lift sometime soon. A January signing or two might help, but United won't be rushed into getting players who are the only ones available in this window.
Mourinho, as ever, is at the centre of the storm. Most United fans back him, plenty doubt him. Mourinho feels that many journalists, especially those in London who covered him at Chelsea, have it in for him. He's thought that long before the current downturn in results.
He can be confident that United fans will support him. He's only halfway into a three-year contract and he's made improvements. How big those improvements are start to be questioned when the team doesn't win. United are second against sixth a year ago and have 10 more points. That's still a considerable improvement.
Mourinho, who has also handled potentially thorny issues well like the fading force of Wayne Rooney and managed to keep David De Gea, wants more money and he'll get it.
Few will have sympathy for him given the riches he has to spend, but United are suffering from a mangled transfer policy going back to 2013. Though United are looking to appoint a director of football operations, he'll have no influence over transfers. The power is given to the manager, as it has always been at United. That obviously pleases the managers, but it becomes an ineffective way to do business when you have five managers in five years.
City, meanwhile, have the sporting director model, one that Pep Guardiola is comfortable working with, especially as he shares a football vision with Txiki Begiristain. When Guardiola was appointed Barcelona's first-team boss in 2008, Dani Alves was already signing. Begiristain did that and Guardiola — rightly — trusted him. City have been building longer and buying better, but City have also missed out on some players including Alves, whose partner preferred to live in Paris rather than Prestbury. Still, they've got it right more than United and that's clear to see on the pitch.
United? Radamel Falcao, Henrikh Mkhitaryan, Matteo Darmian, Memphis Depay, Bastian Schweinsteiger and Morgan Schneiderlin cost a lot of money in transfer fees and wages. You won't find many people arguing that they were worth it. There are doubts that many more aren't true United calibre.
Further down, the scouting area has been completely reorganised, with massive global investment. The under-resourced youth system is now receiving levels of investment similar to Manchester City and Chelsea. Van Gaal's priority was never going to be youth in his last job as a manager.
United also lost Sir Alex Ferguson and chief executive David Gill, a respected figure at the club and in football, in 2013. With them went invaluable know-how, as was immediately evident when Gill's replacement Ed Woodward, a banker, said the team didn't need a lot of "re-tooling".
United fans are annoyed because the reality isn't palatable. At the start of this season, they believed their boss when he said he was confident that he had a squad strong enough to win the title. It didn't feel like baloney this season like it did last. At the beginning of this month after the team beat Arsenal, United fans felt they could give City a better run for their money than has transpired.
The mood at Carrington has nosedived — it's natural at any football club when results turn south. All the frustrations come to fore — among players, among fans, among officials — when the team don't win; frustrations over tactics, over the moody manager who really doesn't seem to be enjoying managing United. There are questions about the team's style, its identity. Whatever anyone says about parking buses, there's far more entertainment than under Van Gaal. Mourinho, in turn, has his own frustrations as he tries to bring in the players he wants.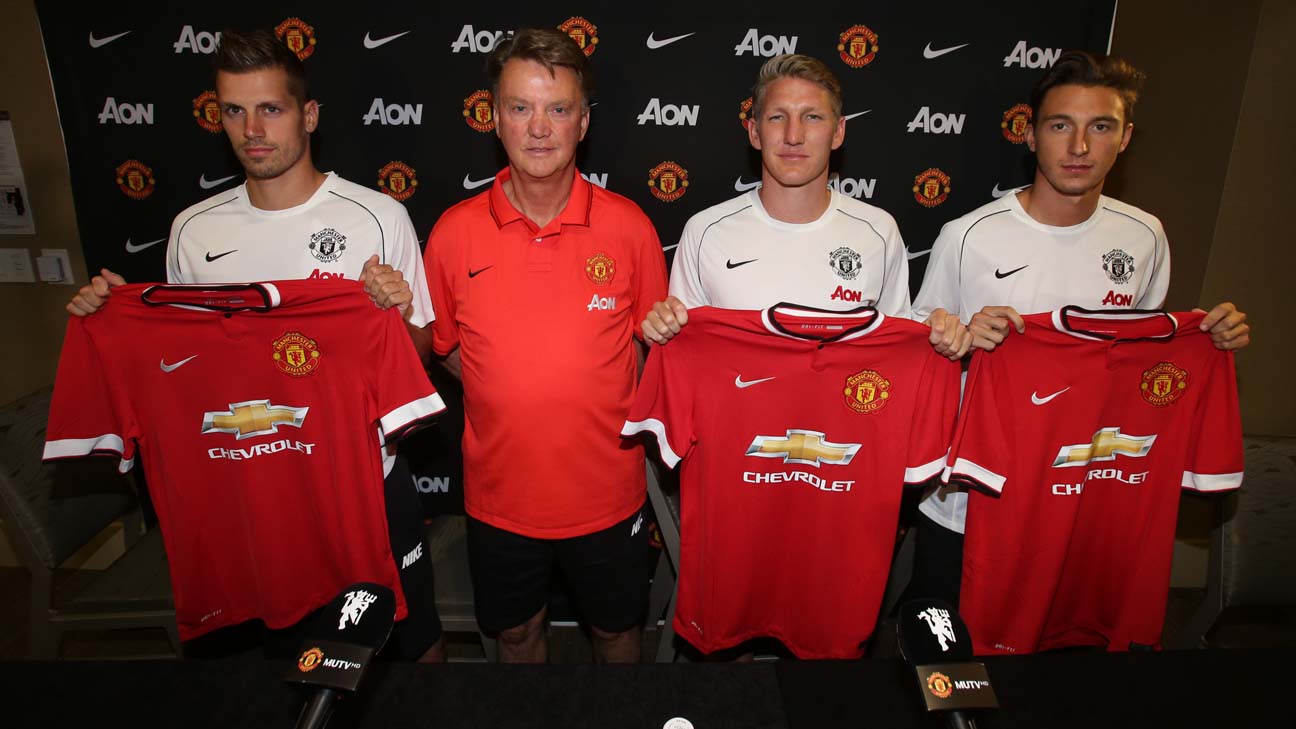 Frustrations over a manager are nothing new, even when Ferguson had been hugely successful. Ferguson was heavily criticised in the summer of 1995 only a year after winning the club's first ever domestic double. He was criticised by his boss, who felt he'd taken his eye off the ball, in 1998. He won the treble a year later. Ferguson was criticised in 2002 with fans singing out loud for him to return to a 4-4-2 formation and criticised again in 2005, especially so after the unpopular Glazer takeover.
United also face more competition now than then. It's not only just Arsenal who can go toe to toe anymore, but the immensely wealthy powers of Chelsea and Manchester City.
United aren't in a great place this week, but what's the solution? Another change of manager is unlikely to help. For better or worse, Mourinho needs backing. He's right to want more support from a usually flat Old Trafford, too. Fans can do more. And too many United fans need to lose their sense of entitlement. Expectations should be high — it's Manchester United — but no club in the history of world football has dominated consistently.
Barcelona won one European Cup before 2006. Real Madrid didn't get beyond the round of 16 in the Champions League for six consecutive season between 2005-2010. Liverpool, the second most popular English club with the trophies to back it up, haven't won a league title since 1990. And what of the past greats? Ajax? Hamburg? Celtic? Inter Milan? AC Milan, the best team in Europe a decade ago, are 11th in Serie A. Imagine following Red Star Belgrade, the best team in Europe in 1991. War and politics have destroyed their fortunes so much that reaching the Champions League group stage is now considered a success.
United fans have been fortunate in so many ways, and one of them is playing in the Premier League, with its global reach. Fortunate to be spoiled rotten with success between 1990-2013, too. That was one hell of a run. City won nothing for 35 years until 2011.
Now is not United's time, but the team is still second in the league as it prepares to face a sliding Southampton side in what feels like a must-win game. And United are still in the Champions League with a winnable game against Sevilla. Things could be better, but they could be much, much worse.
Andy Mitten is a freelance writer and the founder and editor of United We Stand. Follow him on Twitter: @AndyMitten.