W2W4 previews the weekend's Premier League action by highlighting its most compelling storylines …
Who'll recover the quickest from the Champions League drama?
On Saturday, Man City and Tottenham will reconvene at the Etihad Stadium, ostensibly for a football match. But what we'll really be watching is a contest of emotional recovery, a struggle to see who can compose themselves first after the extraordinary events of Wednesday night.
It's tough to work out who is better placed: the team who were convinced they had snatched glory from the jaws of heartbreak, only for VAR to intervene? Or the side who, in the most dramatic of circumstances, managed to beat arguably the best club team in the world, without their best player, after they thought all was lost?
Tottenham's Champions League success over Manchester City was so implausibly dramatic that a mere league game feels impossibly weak by comparison, like Evel Knievel following a jump over the Grand Canyon with a hop across a paddling pool.
But of course this game is incredibly significant for both teams: Manchester City have just two more trophies to go for, the most important of which is the league title and this game represents one of the big potential trip wires in their path. Meanwhile, Tottenham's primary focus will be on somehow winning the Champions League, but they also have to ensure they're actually in it again next season, and the easiest way of securing that is by finishing in the top four.
Before all that, both sides will just be trying to scrape themselves off the floor and ceiling, respectively. Whoever does that best will win on Saturday.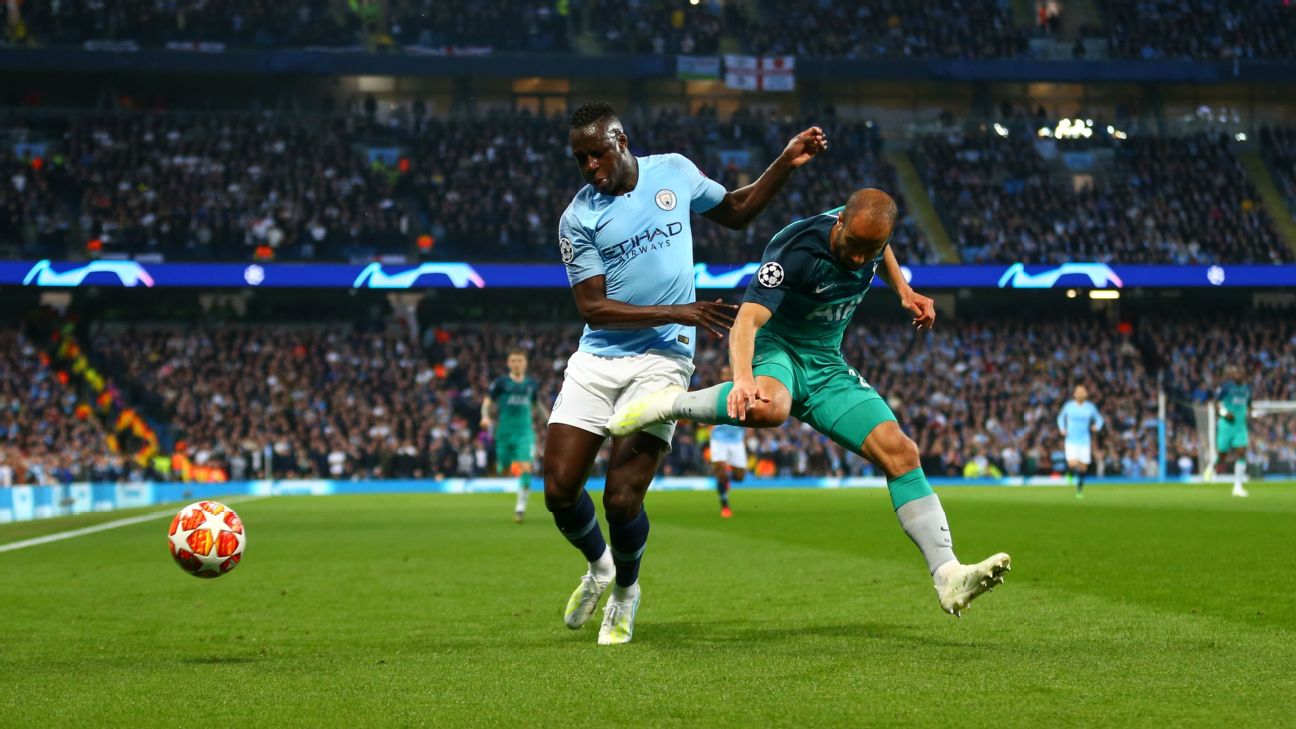 Liverpool's task at Cardiff becomes much harder
After Liverpool's rather less dramatic European progression, Jurgen Klopp insisted that his selection of Divock Origi ahead of Roberto Firmino in the starting XI had nothing to do with Sunday's Premier League fixture against Cardiff. But it wasn't a significant stretch to wonder if Cardiff's crucial win over Brighton on Tuesday impacted his choices: had the Bluebirds lost that game, then their relegation would have been a formality and their stomach for the fight diminished.
But they won, giving them a strong chance of hauling in Brighton and completing a second implausible season in a row by staying in the Premier League. Their fire will be burning, to the point that Klopp claimed the trip to South Wales on Sunday will be just as tough as their game in Porto.
"We have three days to recover and make ourselves ready for another intense game," he said on Wednesday night, shortly after their win in Portugal that was nowhere near as comfortable as the 4-1 scoreline suggested. "Cardiff are right back in the fight and I don't think it will be less intense than tonight."
The top four is now United's sole focus
Manchester United's defeat to Barcelona shouldn't have come as a surprise. Their Champions League run was a bonus given the issues in both playing personnel and management they've had this season, and the true target will have been to make sure they were in that competition again next season.
Now, that's the only target they have left, and after a recent domestic run that has seen them drop damaging points and play badly while doing it, it's not looking good. Or, at least, not looking as good as it was in the full flush of Ole Gunnar Solskjaer's honeymoon period a couple of months ago.
They might consider it to their advantage that their three rivals for the two remaining top-four spots all remain in European competition and have distractions they don't. But that feels like searching for a silver lining to the cloud of their recent displays. Rather than relying on others feeling tired or diverted, Solskjaer must figure out how to get this United team playing like they did in those early days of his caretaker spell: if he can't, it won't speak well for his future prospects, never mind their immediate concerns.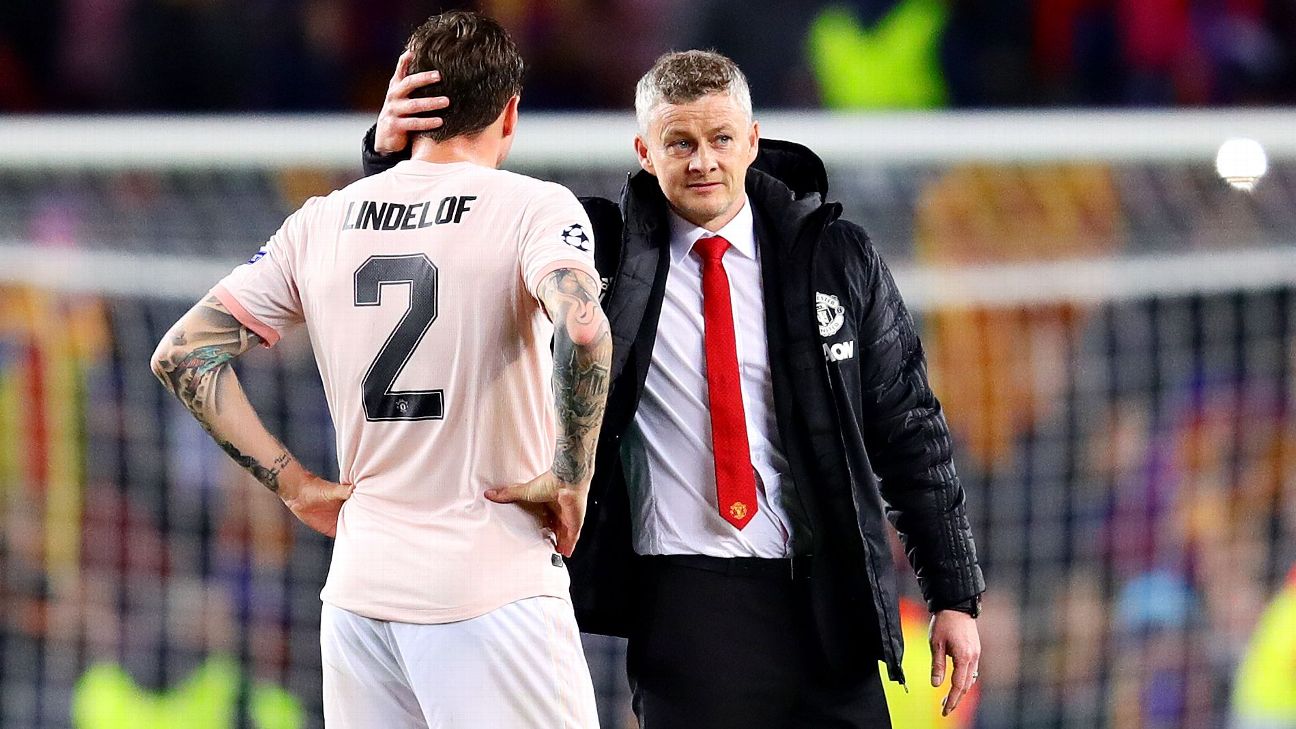 Brighton are slipping towards the abyss
The only thing that might make Brighton feel any better about their current situation is that, logically, you'd rather be in their position than Cardiff's. Chris Hughton's side have two more points and a game in hand over the side that beat them on Tuesday, the result that has frankly plunged them into an almighty mess just outside the Premier League relegation zone. For most of the season Brighton haven't even been considered candidates for the drop, but a calamitous run of results at the wrong time have dropped them right in a stinking mess.
To make matters worse, Brighton's run-in is horrible: their last four games are against Tottenham (that game in hand), Newcastle, Arsenal and Manchester City. Before that, they travel to Wolves on Saturday, and when you consider that's one of their more appealing remaining fixtures, the size of the problem is emphasised. They can perhaps cling to the fact that Wolves' form against the weaker sides in the Premier League is oddly poor in comparison to results against the top six, but that feels like straw-clutching. Brighton have to pull something out of the bag this weekend, otherwise they could be toast.
Will we see a draw after a long barren run?
A month is a long time in football. Back on March 16, Ole Gunnar Solskjaer was still the untouchable managerial saviour that Manchester United needed, Ajax's joy at beating Real Madrid was crushed by the knowledge that Juventus would swat them aside in the next round, and Brighton's 33 points looked plenty.
March 16 was also the last time there was a draw in the Premier League, since then 34 games have passed without the noble sharing of the points, Bournemouth's 2-2 draw with Newcastle being the last such occasion. That, needless to say, is the longest run of tieless games in Premier League history.
So will there ever be another draw again in the Premier League? Yes, there will be. Will there be a draw in the Premier League this weekend? Probably. Does this really matter or make any difference to anyone? No, obviously not. But it's still quite interesting. Possibly.